Sleep Crusher

Merging Mathe-, Motion-, Memory-, and Barcode Alarm Clock.
Mix and match your Wake-up Missions!
★★★★★
Mathe Alarm Clock

The perfect solution to instantly get you fully conscious in the morning – every morning.
★★★★★
Motion Alarm Clock

Gets you moving in the morning.
★★★★★
Memory Alarm Clock

Doesn't let you fall back asleep in the morning by activating your higher brain functions.
★★★★★
My Math Alarm Clock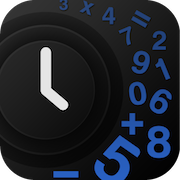 Extreme loud math puzzle alarm
★★★★★
Alarm Clock Colors

Customizable icon & app colors
★★★★★
Barcode Alarm Clock

Makes you get up! Like – for real!
★★★★★
Memory Alarm Clock – Black Edition

★★★★★
Musik Alarm Clock

Wake up listening to your favorite music!
★★★★★
Lockable Alarm Clock

Loud and unstoppable!
★★★★★
Snooze U Pay

★★★★★
Bubble Stream

★★★★★
Bubble Stream – Math Edition

★★★★★
Bubble Stream – Memory Edition

★★★★★
nDay Challenges

★★★★★
Picture Point

★★★★★
Tap for Two

★★★★★
Count That Now